What Upgrades Help Sell a House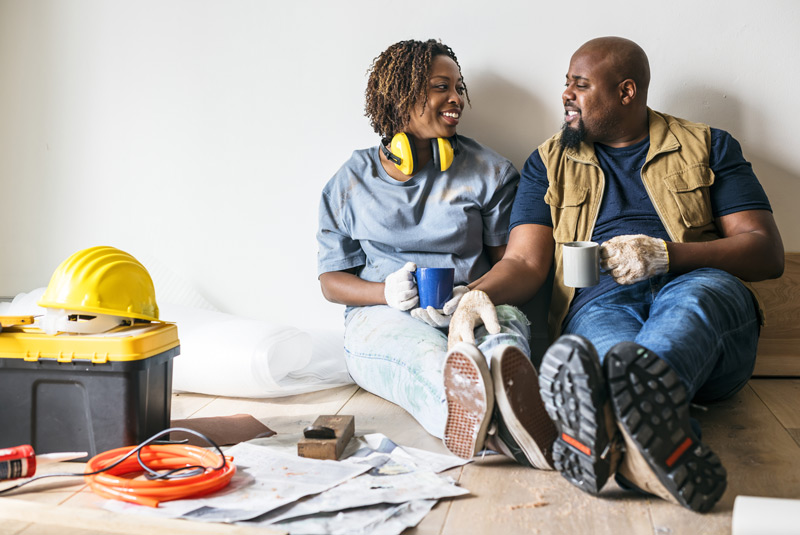 A home can be a major financial asset, one that owners would do well to look after and protect. From property owners who are planning to put their home on the market to those who are simply interested in protecting the market value of their investment, the right home improvement project can make quite a difference.
The following upgrades and home renovations may help to boost the market value of a home by creating a more comfortable, attractive and sustainable household:
Maintenance and Upkeep
While basic repairs and upkeep may not be as dramatic as a major remodel, such efforts are often the best home improvements to increase the value or to ensure a quick and successful sale. Even minor maintenance issues may give the impression that a property is not being well maintained and neglecting basic upkeep often means that homes can look shabby or run-down. A fresh coat of paint, a few hardware fixtures, and a little elbow grease can often be some of the most cost-effective ways to increase the sale price of a property or to ensure that a home is better able to maintain its market value in the days ahead.
Kitchen Upgrades
A kitchen upgrade can often provide homeowners with the biggest bang for their buck. The many fixtures and appliances that are needed in order to create a comfortable and versatile kitchen means that there are plenty of upgrade options to choose from that can fit within the budget.
Beyond lighting, flooring and a new paint job, there are often limited ways to upgrade other rooms within the home. New fixtures, cabinetry, and countertops can allow home and property owners to transform their kitchen.
Porches, Decks, and Patios
The exterior is overlooked during home renovations. Homeowners who may not have the funds needed to add a new interior room or enlarge their existing space may be surprised at just how affordable a new porch, deck or another outdoor area can be.
Landscaping improvements, new exterior lighting and other improvements that can help to boost the curb appeal of a home can go a long way towards improving the market, often for much less than owners might have expected to pay. Failing to consider the many opportunities to improve a home's exterior could end up being a very costly misstep.
Energy Efficiency
Upgrades that can help to reduce energy and utility costs are also among the best home improvements. From simple hardware installations like solar window screens and low-flow showerheads to ambitious renovation projects that require the complete replacement of existing HVAC systems and appliances in order to create the most sustainable home possible, there are options to fit every budget and every need. Outdated fixtures and inefficient climate-control systems can be a major liability when it comes to finding a buyer willing to close the deal. More energy-efficient homes are often able to command market value that can far exceed the cost of renovations and upgrades.
Contact us to see if you have all of the tools you need to get the job done!