TRADESMAN TOOLS
Here at Cooks Home Center, we pride ourselves on providing a large array of tradesman tools for your needs.  Below is a list of some of the top brands we carry and their best tools within the category.
MARSHALLTOWN

When a better tool is made… MARSHALLTOWN will make it!  MARSHALLTOWN has been the first to offer some of the most innovative changes in its industry.  Its innovative spirit has been evident from the very beginning, and its continuous product development has helped the company achieve and maintain its status as the Standard of Quality since 1890.
Some examples of tradesman tools by MARSHALLTOWN are: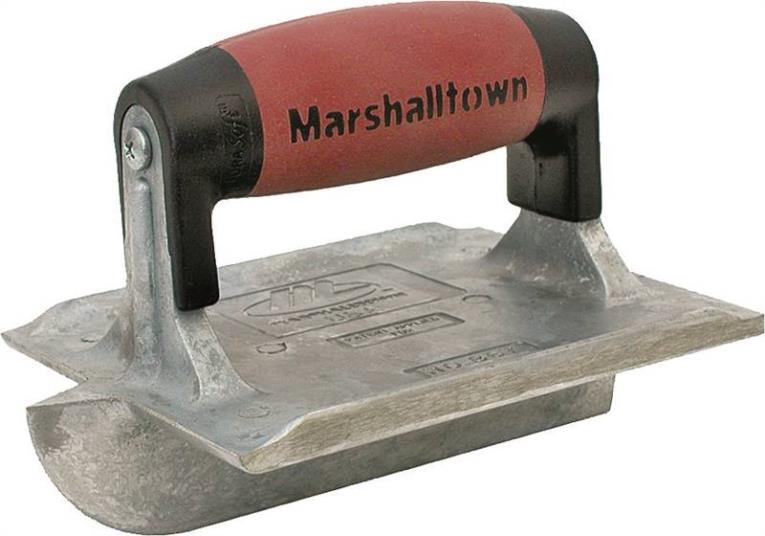 Heavy Duty Hand Groover, 6 In L X 4-3/8 In W, Zinc, Smooth
SKU#: 0286302
Model#: 833D

Brick Trowels, London Pattern, 10 X 4-5/8 Inch Blade
SKU#: 3260320
Model#: 33 10FG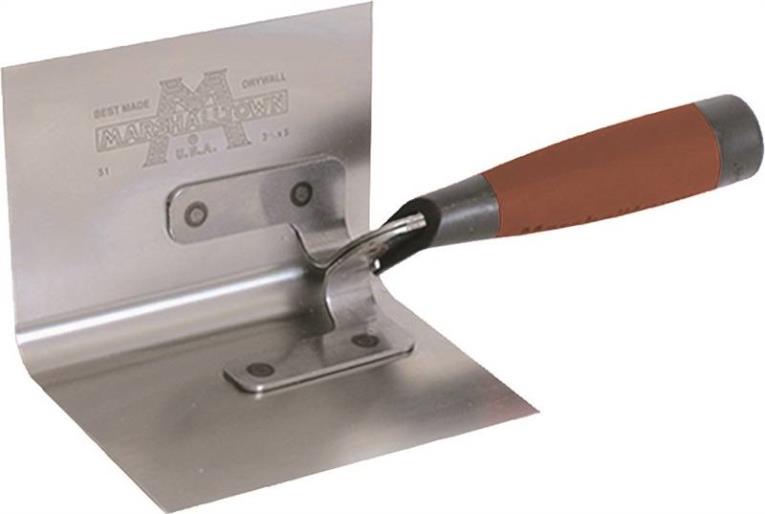 Bullnose Inside Corner Trowel, 5 In L X 3-1/2 In W, Stainless Steel
SKU#: 4498556 Y
Model#: 51D
STANLEY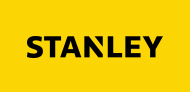 For over 170 years, STANLEY  has been synonymous with quality, reliability, innovation, and value. From the "do-it-yourselfer" installing a ceiling fan to the professional contractor framing new homes, it's a safe bet that Stanley has the right tool for the job. STANLEY is proud of their reputation for excellence and dedicated to continually testing, designing and improving our products to ensure quality and maximum function, which is why Cooks Home Center proudly carries their brand in our store.
Some examples of tradesman tools by STANLEY are: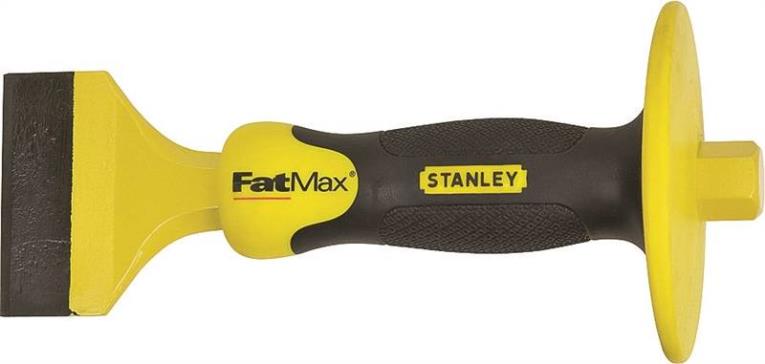 Handguarded Masons Chisel, 2-3/4 In Tip, 8-1/2 In OAL, Chrome Vanadium Steel
SKU#: 6772289 Y
Model#: 16-334

Drywall/Wallboard Saw, 6 In L, 8 TPI
SKU#: 6162234 Y
Model#: 15-206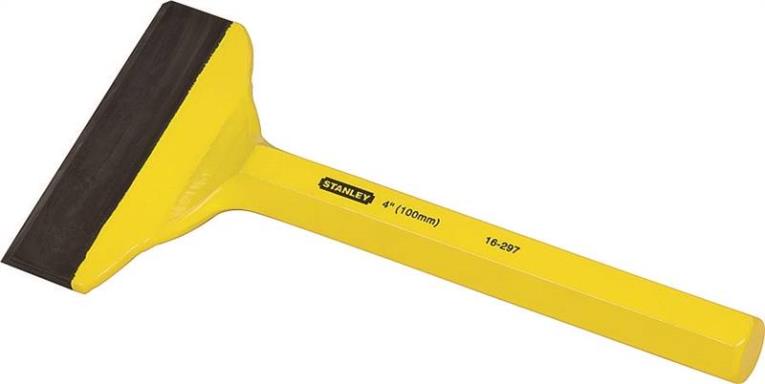 Brick Set Chisel, 3 In Tip, 8-1/2 In OAL, Chrome Vanadium Steel, Yellow Powder Coated
SKU#: 0791251 Y
Model#: 16-296
HYDE TOOLS

Hyde Tools helps pros at work and at home find the tools they need to finish remodeling and repair jobs faster, better and easier. Established in Southbridge, Massachusetts as the Hyde Manufacturing Company well over a century ago, Hyde Tools has grown from its early start as a cutlery manufacturer into the leading provider of hand tools for jobs of many kinds. Today, HYDE® brand tools are used by painters, drywall professionals, and remodelers throughout the world.
Some examples of tradesman tools by HYDE TOOLS are: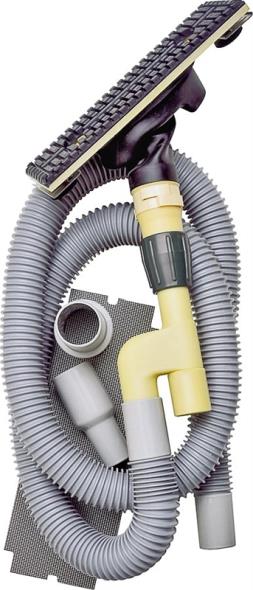 Vacuum Pole Sanding Kit, 9 X 3-1/4 In, Medium Grit, Plastic
SKU#: 1293349 Y
Model#: 09170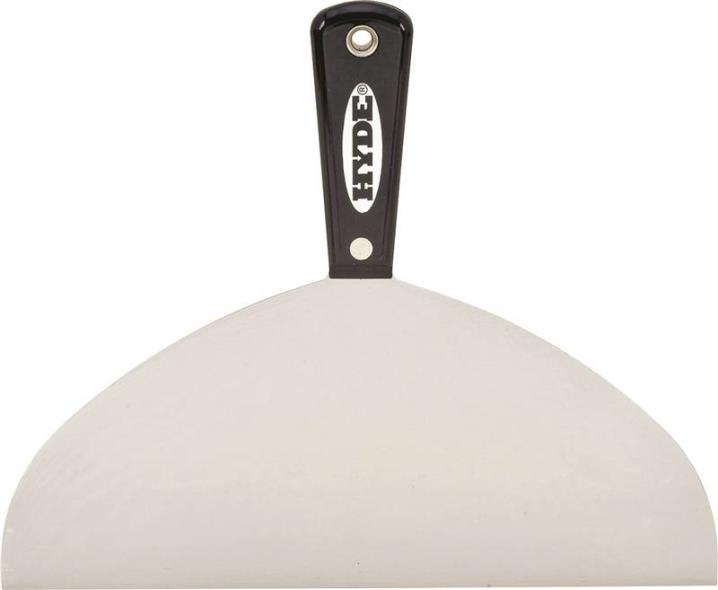 Drywall Joint Knife, 10 In W, High Carbon Steel Nylon
SKU#: 3685658 Y
Model#: 02880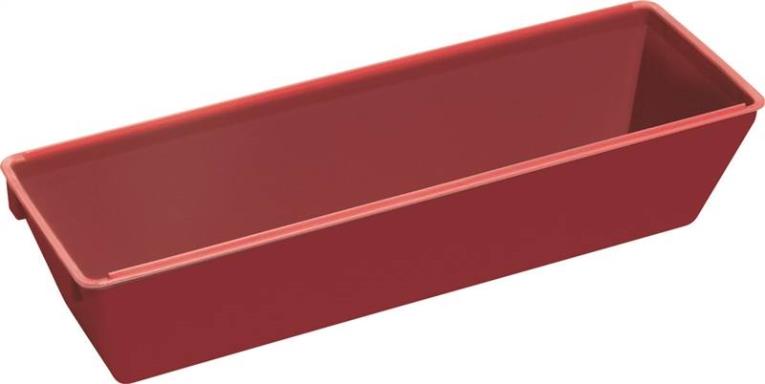 Heavy Duty Mud Pan, 12 In L 3-1/4 In T, Plastic, Red
SKU#: 5011127 Y
Model#: 09060