STRIKING AND CUTTING TOOLS
Here at Cooks Home Center, we pride ourselves on providing a wide variety of striking and cutting tools to suit all fo your project needs.  Below is a list of some of the top brands we carry and their best tools within the category.
STANLEY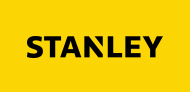 For over 170 years, STANLEY  has been synonymous with quality, reliability, innovation, and value. From the "do-it-yourselfer" installing a ceiling fan to the professional contractor framing new homes, it's a safe bet that Stanley has the right tool for the job. STANLEY is proud of their reputation for excellence and dedicated to continually testing, designing and improving our products to ensure quality and maximum function, which is why Cooks Home Center proudly carries their brand in our store.
Some examples of the striking and cutting tools by STANLEY are:

Rip Claw MIG Weld Framing Hammer, 14 Oz, 2 In Dia, 16 In OAL, Steel
SKU#: 0088799 Y
Model#: DWHT51145X

10-813 Quickslide Utility Knives, Retractable
SKU#: 0194795 Y
Model#: 10-813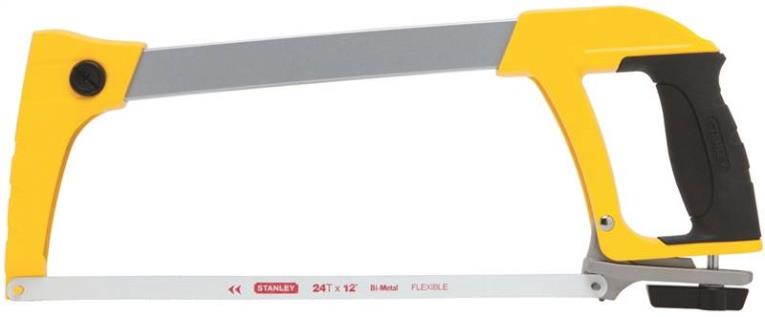 High Tension Hacksaw, 12 In L X 1/2 In W, 24 TPI
SKU#: 0556738 Y
Model#: STHT20140
IRWIN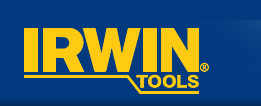 For over a century, innovation has been the hallmark of IRWIN TOOLS. Beginning in 1885, with the development of the first IRWIN Auger Bit, and progressing with the introduction of Vise-Grip Locking Tools, SPEEDBOR Flat Bits, MARATHON Saw Blades, and QUICK-GRIP Bar Clamps, IRWIN has been at the forefront of the industry, creating superior tools for the professional tradesman.
Some examples of the striking and cutting tools by IRWIN are:

Construction Chisel With Large Steel Striking Cap, 1 In Tip, 4-1/4 In OAL
SKU#: 1783554 Y
Model#: 1768777

Universal Hand Saw, 20 In L 0.85 Mm T, 11 TPI, Triple Ground
SKU#: 1783513 Y
Model#: 1773466

High Visibility Safety Knife, Red Contoured, Non-Slip
SKU#: 8661902 Y
Model#: 2088600
VAUGHAN & BUSHNELL

The company that is today Vaughan & Bushnell Mfg. Co. was founded in Peoria, Illinois by Alexander Vaughan. It began as a plumbing business, which in those days consisted of digging wells and piping water into the kitchens of the local citizenry. Today Vaughan & Bushnell is of a size and sophistication that Alexander Vaughan could scarcely have imagined. While new manufacturing techniques and processes have played a part, the people of Vaughan are the true foundation of the company's success. Dedicated to the goal of producing the finest striking tools in the world, they have helped transform Vaughan from a small maker of hand tools to the world's largest manufacturer of striking tools.
Some examples of the striking and cutting tools by VAUGHAN & BUSHNELL are: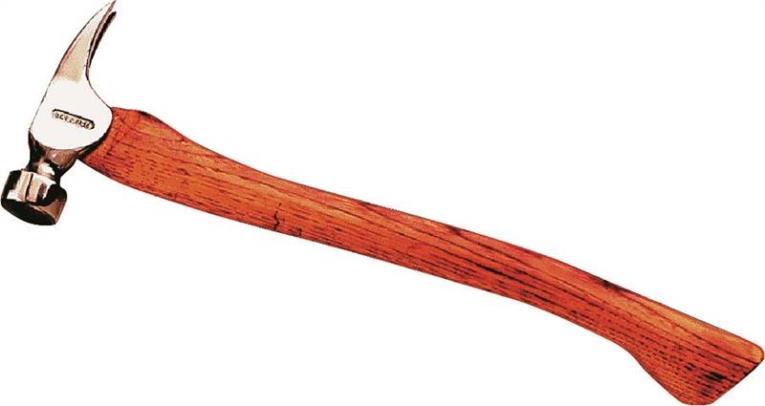 Framing Hammer With Nailock, 21 Oz, 18 In OAL, Steel
SKU#: 4071460
Model#: 2115C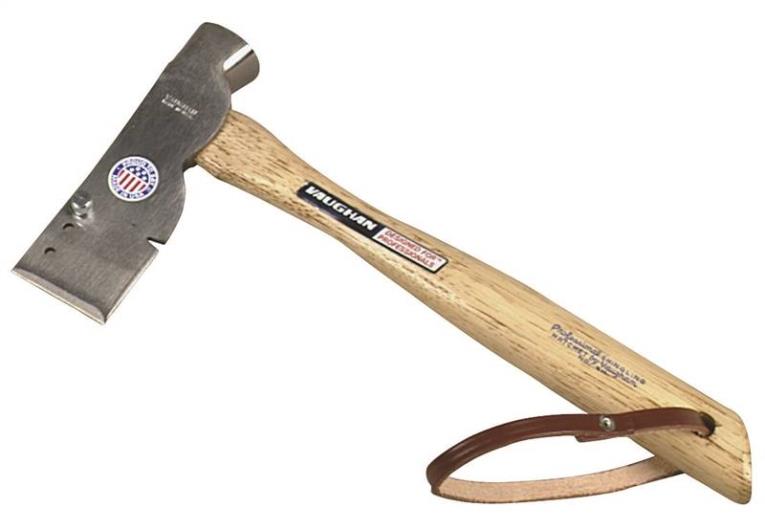 Shingle Hatchet, 14 Oz, 13 In OAL, High Carbon Steel Hickory Handle
SKU#: 6319669 Y
Model#: SH

Bear Claw Double Ended Bear Claw Nail Puller, 9 In OAL, Forged Steel, Black
SKU#: 7903115 Y
Model#: BC9