How to Pick Paint Colors for my House's Interior?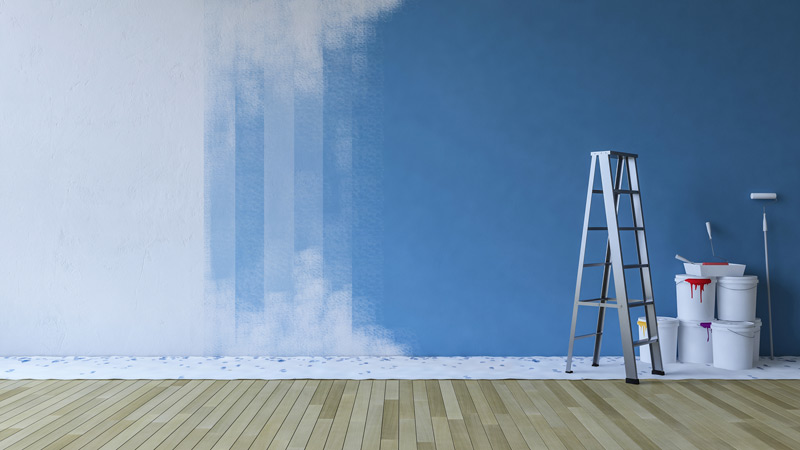 Choosing paint colors for the interior of your home can be more complicated than you think. Your first inclination may be to use various shades of your favorite colors in every room, but this might not be the best idea. The colors that compliment your complexion and coloring may not look great on your wall, so other factors should be considered before shopping for home interior paint.
Room size, along with how much light comes into the space, is very important when choosing colors for the interior of your home. Rooms that are on the smaller size with limited light sources look best when painted with light, neutral colors. Bright or darker colors bring the walls in and make the room appear even smaller than it already is, but light neutral colors can make the walls less noticeable so they seem to fade into the background. Light paint colors are the right choice for bathrooms and smaller bedrooms with limited light sources.
Choose the best home interior paint for you and your family!
Choosing the best colors for other rooms in your home will depend largely on the colors of your furnishings and cabinets. White cabinets are very popular in modern kitchens, so bright pops of color on the limited wall spaces in the average kitchen work well. While many women love the clean look of a white kitchen, too much white can give the room a washed-out look. It is best to avoid intense colors such as red, black or dark green, but the colors found in nature can accent the white cabinets nicely.
Living rooms and bedrooms are the spaces where you and your family will spend most of your time, so you will want to use colors that create a feeling of relaxation. Once again, the colors found in nature, including greens, blues, and tans, are a good choice. Yellow is a color that can be a good choice depending on the shade; bright yellow inspires feelings of energy and a soft yellow can be relaxing.
Accent walls are popular, but you need to be cautious when deciding on the color and location. You might want to use an intense shade of your favorite color to create an accent wall in one or more or your larger rooms. The wall could be a great backdrop for the headboard in your bedroom, or a smaller wall in your living room or family room. Just make sure the light sources in the room counteract how the darker color affects the feeling in the room.
Since you will need to live with your home interior paint choices until you paint again, take your time and bring home lots of paint chips. You may even want to get small samples of various colors to try before making your final purchase. Now, get your brush and roller and have fun being creative (or hire a painter if you prefer).