How to Choose Paint Colors for Your DIY Projects
How to choose paint colors is probably the first question popping in your mind when you're considering a DIY paint project. With so many types of colors ranging from traditional to more contemporary ones, it sure is a challenge to choose the ideal color for your walls.
If you're having a hard time trying to pick paint colors, consider the following simple tips.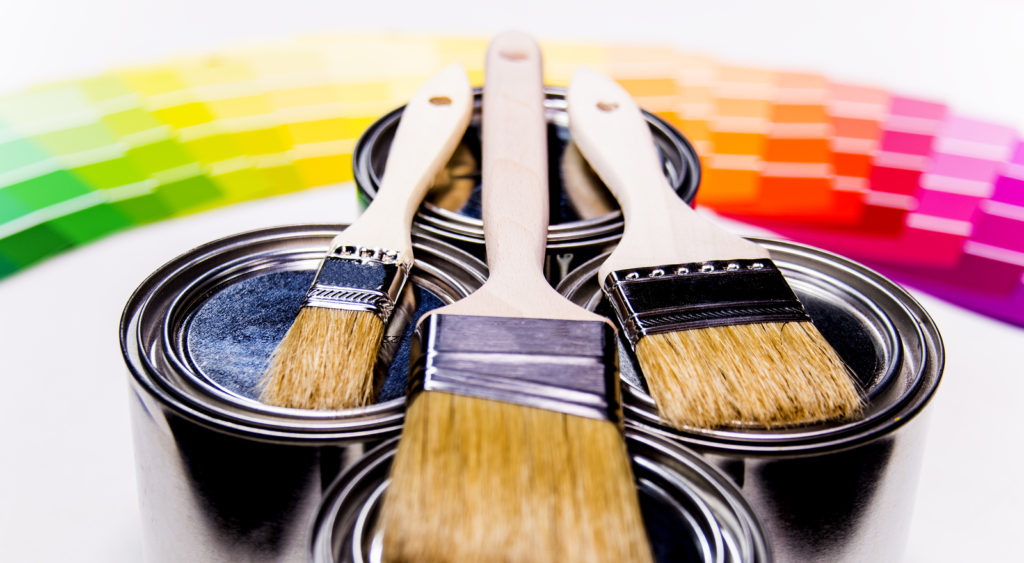 Seek Inspiration
The first thing every homeowner must do before choosing paint colors is getting inspiration from experts.
Pinterest is an incredible place to start with picking paint colors for a DIY project. The social media website is always full of exciting and unique ideas. Homeowners should go through different paint ideas available on the website, and choose the ones they like best. Once you have selected a few best paint ideas, save them or print them out, and then select the paint color and style you are drawn toward the most.
Stick with Neutral Colors
Bold and bright colors are great, and they must only be utilized where you want most of the attention to go. For instance, if the wall facing your bed is where you want to focus more, then go with bright pink or blue shade.
But then, you will have to ensure the rest of the walls in your room are kept neutral. For instance, if your main wall is bright pink, it's best to make the other walls baby pink or even plain white. This creates a beautiful enhancing contrast which your home's décor can compliment and accentuate.
Don't Forget to Use Testers
Instead of picking paint colors in larger paint buckets, it is imperative you first purchase a few testers in a few selected shades. Then, paint your walls to see for yourself how the color actually looks like. At times, when you are choosing paint colors, the hues look good on paper.
However, once the hues are actually painted on your walls, they turn out to be far from what you were expecting initially. By the time you realize it, it's too late to back out. Get testers first, try them, and get a better feel of the paint.
Go With the Right Sheen
Another crucial element for homeowners while picking paint colors is the kind of paint finish they are looking for. There is a wide array of paint finishes worth considering such as matte, flat enamel, eggshell enamel, satin enamel, semi-gloss enamel, and hi-gloss enamel.
Last but not least, while choosing paint colors, make sure whatever paint you select can help support the theme of the furniture and décor of your house. With the right paint combination, you can add the perfect finishing touch to your home and significantly increase its resale value.
If you're in the mood to continue on the DIY track, we have some tips on kitchen cabinet designs here.