Home Improvement Project: DIY Kitchen Cabinets
A kitchen is an ideal space to cook, eat, entertain, and socialize with our family and friends. So why not pay it the attention it deserves? Therefore, it's fun to make the space visually appealing while keeping the costs down. Here's a few DIY kitchen cabinet design themes you can try in your home.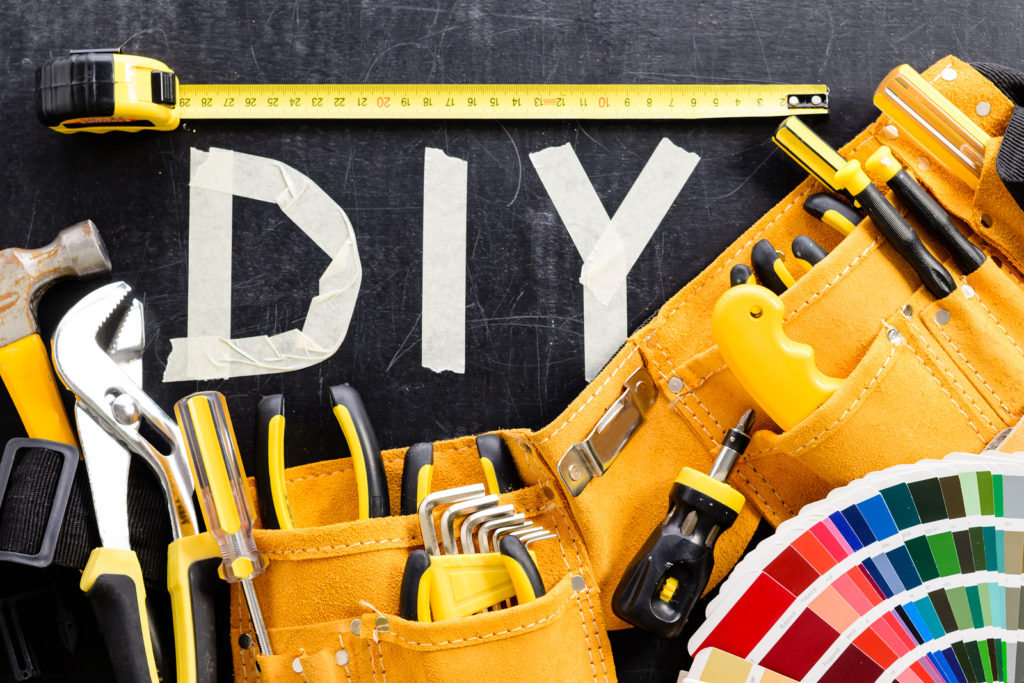 One of the main attraction of a kitchen is its cabinets. Since they are the most prominent feature of the kitchen, homeowners need to ensure they are in top quality. Unfortunately, professionally revamping your kitchen cabinets can prove to be quite heavy on your pocket. Therefore, we suggest you a better alternative – DIY kitchen cabinets!
Here you will find all the information on DIY cabinets of your kitchen:
1. Two-Toned Kitchen Cabinets
Do you want your kitchen to look elegant yet still maintain a traditional vibe? Consider two-toned kitchen cabinets. What do these cabinets look like?
Typically, the lower cabinets are painted in dark hue mostly in black color while upper cabinets are in a lighter shade mostly in a whitish hue. This type of style is called as "tide line". which can turn out to be a fun and easy DIY kitchen cabinet scheme.
If you're not in favor of monochromatic colors, you can always go for another dark-and-light combination paint such as dark blue and white or dark red and light yellow.
2. Barn Wood Cabinets
For a rustic and vintage look, barn wood kitchen cabinets are a great option for any home.
Building wooden DIY kitchen cabinets may seem like a hard job, but it is nothing a simple online DIY tutorial can't teach. You can find a tutorial online and even ask our pros here for their tips and advice – you'll be hanging your new creations in no time!
3. Freestanding Kitchen Cabinets
Give your kitchen cabinets a retro look by opting for freestanding kitchen cabinet plans. These DIY kitchen cabinets are built with cabinet toe kicks which make it impossible for dust or debris to get underneath it.
The addition of faux feet to your cabinets could be easily done with the help of a MDF – medium density fiberboard, few screws, and paint. It is one of those simple DIY kitchen cabinet plans which can be done in just a couple of hours. Pinterest or Google "freestanding kitchen cabinets", and you'll come up with a ton of inspiration to start your project.
4. Hang Storage Jars under Kitchen Cabinets
One of the most unique kitchen cabinet plans is suspending storage jars with magnetic strips. The concept is safer and looks so much better than to screw up the storage lids to your kitchen cabinets.
Pro tip: use an extremely powerful magnet!
A safe precaution: store only lightweight food ingredients/items in the jar including spices, nuts, jellies, and sweets.
What are you waiting for? Try out any of these amazing 4 DIY ideas and revamp your kitchen! And if you have any questions about how to get started, we are here to help.