Tile Saw Tool Rental in Espanola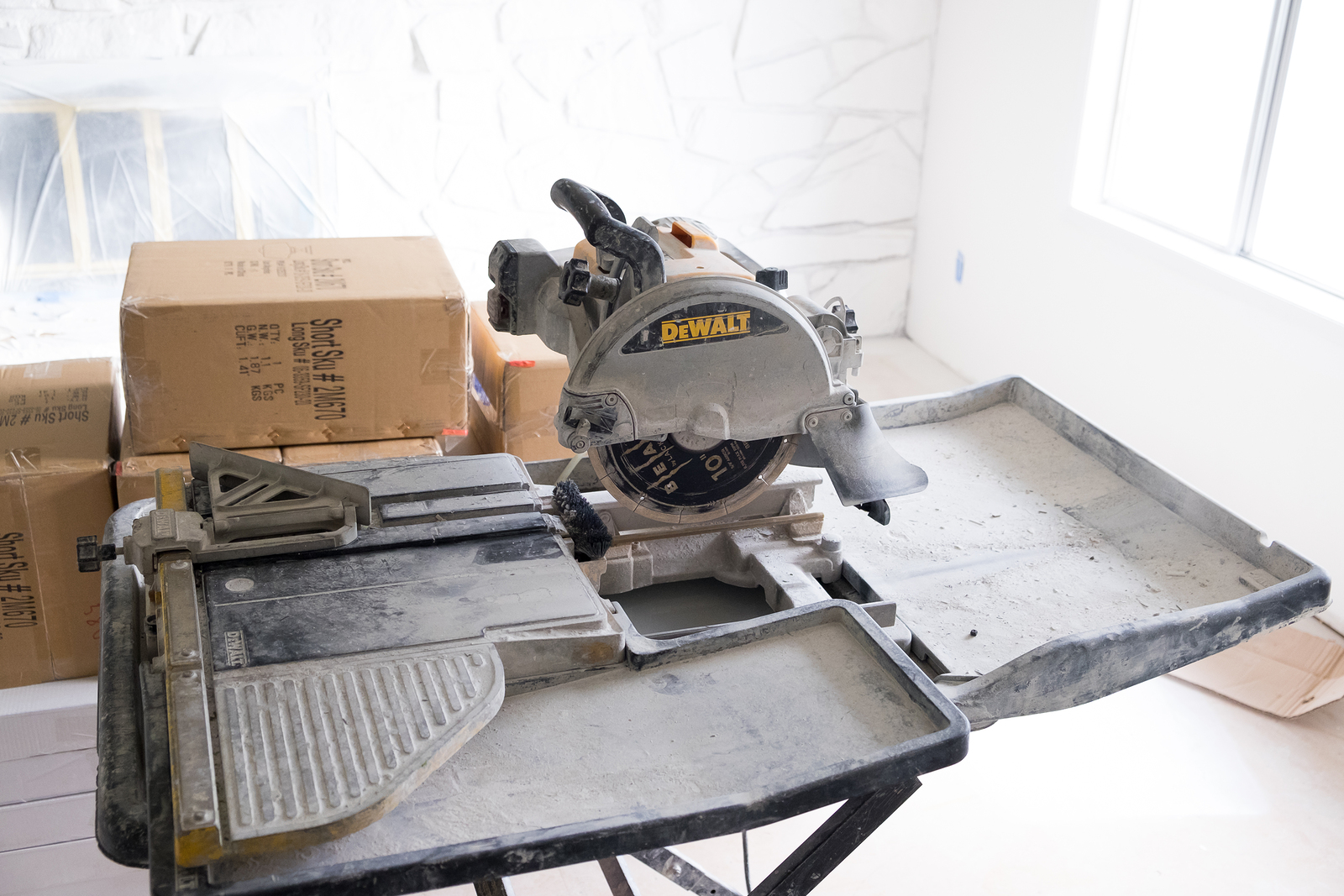 Adding tiles to your home is an amazing and easy-on-the-pocket idea to remodel your home and increase its worth. While tiles are already affordable and come in a host of varieties to suit your budget needs, you can further cut down on the cost by laying them down on a DIY basis.
The internet is stuffed with numerous videos and tutorials on how to lay down tile yourself by using the correct tools. Once you have figured out how to put the tiles on, you will have to gather the necessary tools to ensure a smooth installation. While most tools will be inexpensive, the tile saw is one expensive tool used to cut the tiles perfectly. This tool keeps the tiles from getting chipped or cracked.
Now how can you keep the tile saw from burning a hole in your pocket? We have good news! You can always head to the tools rental shop in Espanola to get one.
Tile saws work amazingly when used for kitchen backsplashes. This is mainly because the tiles on the backsplashes are thin and fragile. The tiles are mostly made up of ceramic, porcelain, stone, and glass materials which are easy to break. But with the tile saw, you can cut them in the perfect shape without worrying about cracking.
Buy or Rent?
Like table saws, tile saws are specialized tools that come in different prices and qualities. Depending on the features, the tile saws vary from $100 to several hundreds of dollars.
Dissimilar to the table saws, the tile saw is a tool you can't use apart from the time when you are tiling. This is one reason most people prefer renting them from tool rentals in Espanola. However, if you think you are someone who loves to redo their home and adds of changes tiles often, it is better you buy a tile saw. This is because renting the tool for longer periods of time will result in a cost equal to, or even higher than, what you would pay to buy the tile saw.
Don't forget to consider the storage space available in your home to store the tool. After the usage and cost, this is the most important factor you should consider when deciding between buying and renting a tile saw.
Wet tile saws are large and heavy tools with their big water reservoir trays. If you have a house that is spacious and has enough space to store tools like these, you can buy a tile saw. But if the house space doesn't allow and you fail to consider this when buying the tool, you will end up wasting a lot of your hard-earned money.  
Whether you want them for kitchen backsplashes or to tile your shower, bathroom floor, or kitchen floor, renting a tile saw from tool rentals in Espanola will help you get done quickly and easily.  If you need help deciding on how to tackle your next tile project, let us know, we are glad to help!