Pnuematic vs Electric Tools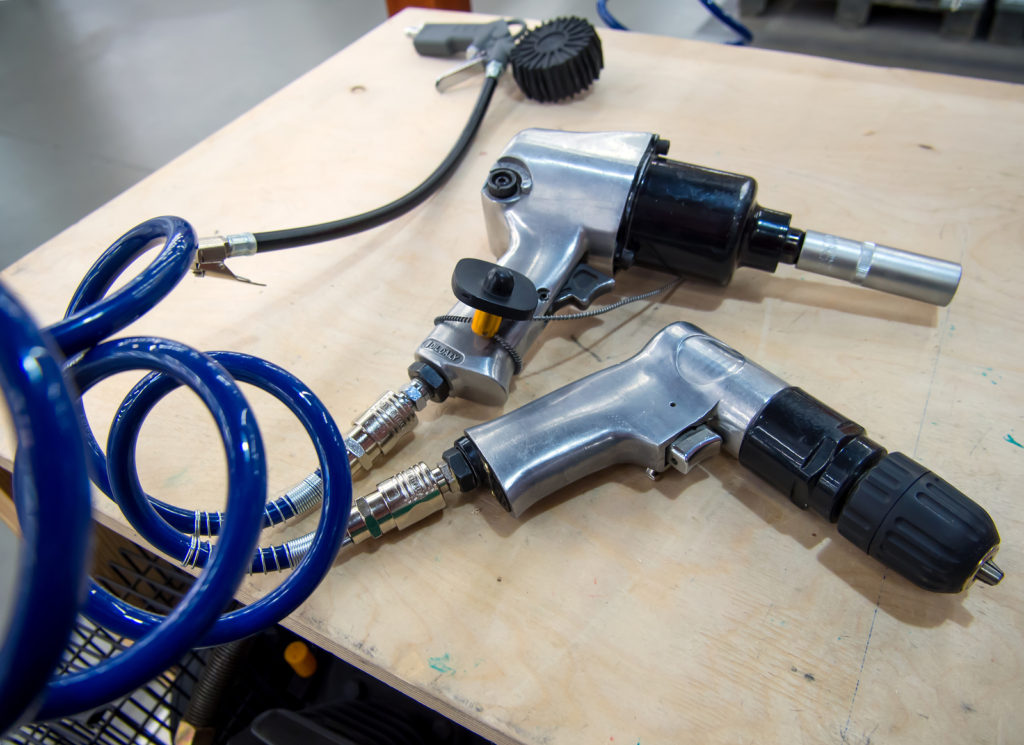 Pneumatic tools are powered by compressed air. Electrical tools, on the other hand, need electrical supply or battery power to operate. You should consider your requirements before you make a decision.
Here are a few factors you should consider to buy the right tools
Strength of Tools
Whether you're buying tools for your professional team or need them for a DIY project, you shouldn't ignore their power. If they are strong enough to help you get the job done, there's nothing wrong with going a little over budget.
Back in the day, electrical tools couldn't compete with the strength of pneumatic tools. But modern technologies have improved their quality and strength.
Cost Factor
Pneumatic tools require more investment. Aside from buying the equipment, you'll need to get an air compressor to power them. Air compressors can be quite expensive. But keep in mind that air-powered tools last longer and you need not spend much on maintenance. So, they will help you save costs in the long run.
Electrical equipment, on the other hand, is available at cheaper rates. You can use a battery or connect them with a power source when you need to use them. Also, the maintenance costs of these tools are relatively higher.
Ease of Use
If you need to use tools frequently, you shouldn't overlook the convenience factor. This will ensure you don't end up injuring yourself.
Pneumatic tools are lightweight. So, you won't get uncomfortable despite using the tools straight for hours. However, these are tools are connected via hoses, which affects their portability.
Electrical tools, on the other hand, offer cordless options. If you use a battery, you need not connect them to a power outlet. But they are relatively heavier than air-powered equipment, which is why many DIY workers prefer pneumatic tools over electrical tools.
Pneumatic tools and electric tools come with certain pros and cons. Pneumatic tools are expensive, but they are lasting tools. Electric tools, however, offer more convenience and are available at lower rates. So, you should take into account your requirements to choose tools that will benefit you the most.