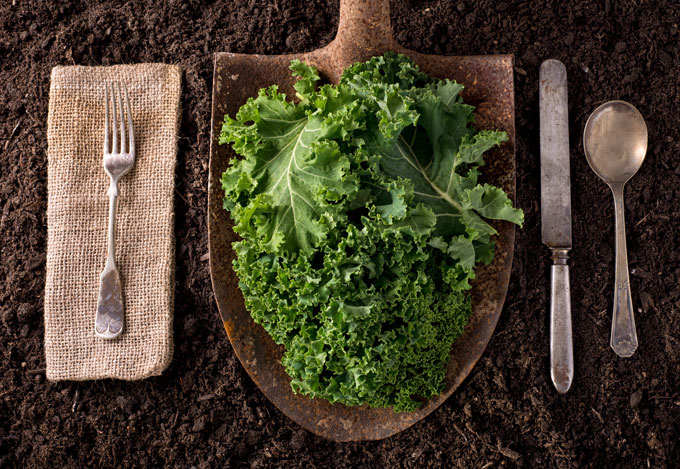 Northern New Mexico gardening seasons range from USDA zones four through six. Autumn is a great time to clean up your garden, flower beds, and prepare your soil for the next growing season. You'll also need to prepare your garden for cold weather during the winter. 
During the autumn, you can find plenty to do to get your yard and garden ready to sleep peacefully through the winter.
One of the first tasks you might want to do is to dig up your spring blooming plants. In the case of hardy spring flowering plants, you can divide up tubers and bulbs and replant them where you'd like them to appear in the spring. If you want to grow tender spring plants such as gladiolas and dahlias, you can dig them up safely in the fall and store them in a cool, dry place for replanting. 
Maintenance of the Fall Garden
Prepping the vegetable garden gives you the best chances of a successful harvest the following year. Remove all debris and dead plants and add plant material to the compost heap — place well-seasoned compost and fertilizer over your cleaned vegetable bed and till it in. If you need to add other amendments such as sand to loosen up your soil, now is an excellent time to add these amendments to your garden area. 
Fall Garden Tips for Beautiful Flowers
Color can continue until frost if you plant correctly. These plants extend your harvest well into the fall, also. Some of the plants you can add to your property to give it color include:
Asters.
Pansies.
Kale.
Chrysanthemums.
Cyclamen.
Brassicas like cabbage.
Garlic.
Some varieties of root crops. 
New trees and shrubs, especially ones that have vibrant fall foliage. 
Plant a cover crop to enrich your garden's soil.
Covering these plants also extends your growing time, too. 
Fall Lawn and Flowerbed Garden Tips
If you have issues with pesky weeds such as morning glory, you can use a systemic, foliar herbicide.
Autumn allows you the chance to winterize water features and protect your lawn furniture. You can collect fallen leaves and mow them with your lawnmower and grass catcher. The ground-up leaves make a rich mixture full of nitrogen and carbon. Add this leafy mulch to your flower beds and vegetable garden. In areas where you can't spray a weed killer, be sure to remove unwanted weeds and other plant debris to reduce the number of unwanted weeds that come back next spring. 
By taking some time in the fall and preparing your planting areas, you can increase your yields and prevent disease in your plants. You'll find the rewards worth the effort in the long run.
To keep a healthy garden all year round, make sure you're ready for summer with these summer gardening tips!